Latest News
Crofton News Team March Bulletin

The Junior School reading ambassadors have made a short film to celebrate World Book Day.

A few ideas that the children might like for homework over the weekend.

Schools remain closed today.

We would like to thank you for your understanding over our decision to close the schools.
Further Articles »
Reception children are enjoying travelling around the world to different countries today as part of their Entry Point Day. They have been making or drawing the Eiffel Tower in Paris, constructing London landmarks in England, Bollywood style dancing in India, doing aboriginal art in Australia, creating the Loch Ness monster in Scotland and doing Tai Chi in China.
Christmas lunch was a great success. Our amazing team of midday supervisors made the hall look lovely, and the kitchen staff worked so hard to prepare hundreds of freshly made meals.
Christmas is a magical time in school, and not only for the children! What a great job they have made of the tree.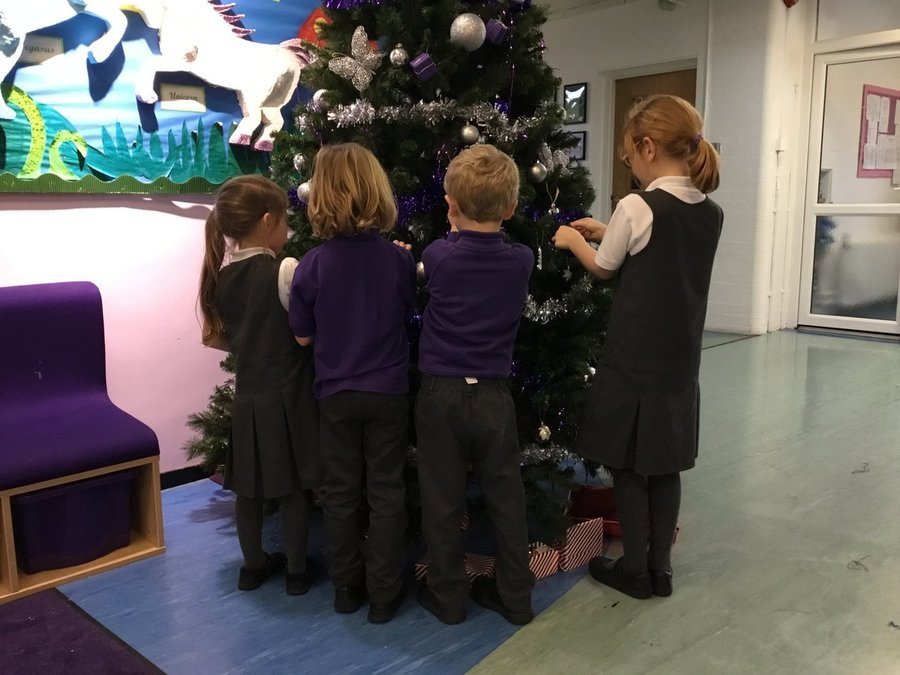 School Dinners are Delicious!
Children in Need
The children all looked wonderful in their spotty, colourful outfits! And we raised over £400 for Children in Need! Thank you to all the Crofton community for supporting this special charity day.
Reception learn about people who help us.
Reception children have been leaning about different people in the community who help us. They had a very exciting trip to Bromley bus garage, and have been visited by the Fire Brigade and a paramedic!